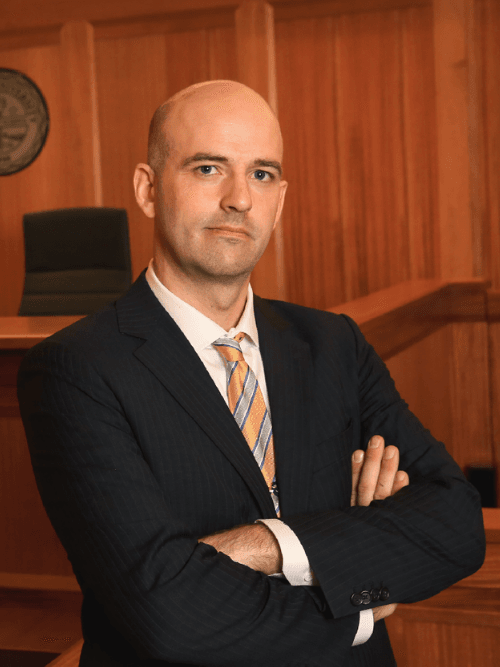 Kornfeld Law in Seattle is excited to announce our firm has grown with the recent addition of Attorney Neil Lindquist. He joins us as an experienced maritime law and personal injury lawyer.
Before starting his legal career, Neil served with the United States Marines. He is proud to have completed two combat tours in Iraq. While an active member of the U.S. Armed Forces, he was able to gain the resolve, focus, tenacity, and dedication that makes him such an outstanding legal professional and litigator today.
Neil was born and raised in the Pacific Northwest, so he is able to connect with our clients as a local himself. However, he traveled quite far to complete his legal studies. In 2013, he graduated from Boston College with a B.A., and he was on the Dean's List for every semester there. In 2016, he completed his J.D. at Suffolk University Law School. While at Suffolk U, he was on the Dean's List as a Staff Writer for the Journal of High Technology.
People can work with Attorney Lindquist if they need help with cases involving:
Personal injury: Everything from car accidents and brain injuries to dog bites and wrongful deaths is included in his practice experience.
Maritime law: Legal disputes only get more complicated once the sea and ships become involved, but Attorney Lindquist is up to the challenge.
Additionally, Neil is familiar with bankruptcy law, which comes in useful for many personal injury claims. Clients are often facing bankruptcy due to their stacked medical bills and lost wages, so he can incorporate his knowledge of bankruptcy and related financial hardships into a client's case.
A few special items of note about Attorney Lindquist:
He is admitted to practice in Washington and the Ninth Circuit.
He is currently a member of the Washington State Bar Association.
He is fluent in both English and Spanish.
From all of us at Kornfeld Law, we want to once again welcome Attorney Neil Lindquist to our firm. We look forward to many years working together and doing the most for our clients!
Would you like to know more about Attorney Lindquist or the legal services we offer here at Kornfeld Law in Seattle? Please call (425) 657-5255 or contact us online at any time to request a no-cost initial consultation.