$2,500,000

Mediated settlement for victim of nursing/hospital negligence

$1,100,000

Driver injured in head on crash

$2,300,000

Merchant Marine settles traumatic brain injury case

$2,590,000

Jury verdict for construction worker injured on job site
Seattle Personal Injury Attorney
Proudly Representing the Injured in Kirkland, Everett & Snohomish County
After a serious injury, it is vital that you seek compensation to help you heal and recover. At Kornfeld Law, we understand how stressful an injury from someone else's negligence can be, which is why we provide compassionate assistance to help you understand your options and exactly what you may be entitled to. In addition, our firm will fight for your rights in court or in front of insurance agencies, using our full knowledge to help you and your family move on from your injury.
More than $30 Million Recovered for the Injured
In over our 35 years of professional experience, our Seattle personal injury lawyer has helped recover millions for our clients. No matter what caused your serious injury, whether it was a car accident, medical negligence, or a construction accident, Kornfeld Law has the proficiency to help you.
We are especially experienced in handling serious brain injury and catastrophic injury cases. In order to help our clients, our firm takes cases on contingency, which means you do not owe us unless we are able to recover compensation on your behalf.
We offer free initial consultations to clients throughout Seattle, Kirkland, Everett, and the surrounding areas in Washington State. Call us now to learn more about your legal options and get started on seeking the compensation your need.
Firsthand Experience with Serious Injuries
In July, 1985, Attorney Rob Kornfeld woke up in the hospital severely injured, with no idea what had happened to him. Through this horrible experience, Rob learned the importance of recovering, financially, physically, and emotionally. After all his surgeries and a full recovery from a head injury (a mild traumatic brain injury), our firm understands what you are going through. The challenge is to find a brain injury lawyer in Seattle who not only has the experience, but understands firsthand, what many of you are experiencing.
Read More About Rob's Recovery
Rob's Car - July 1985 MVA
What Makes Our Firm Unique:
More than 30 million dollars recovered for the injured
No fees unless we win your case
Aggressive and personalized representation
35+ years of proven legal experience
Committed to securing justice for each client
Dedicated Injury Advocate
Our founding attorney has a passion for justice and fighting for the injured. Learn more about his background and how we can help you.
We Treat Our Clients Like Family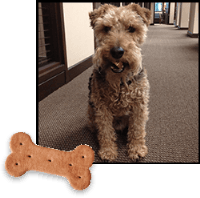 Need immediate legal advice? Fill out our free consultation form to get in touch with our legal team. After submitting your questions, one our dedicated legal representatives will work quickly to provide you with answers to your most pressing legal concerns and then work with you to schedule a one-on-one consultation at our firm. At Kornfield Law, we treat our clients like family and want you to feel completely at ease when you visit our firm, which is why you be greeted not only by our welcoming staff, but also our family-friendly terrier Mac. To schedule a no-cost consultation with one of our Seattle personal injury attorneys, please contact our firm at (425) 657-5255.
Our Practice Areas
Kornfeld Law has proven experience navigating catastrophic injury claims. Let us put our experience to work for you.
In over 35 years of experience, Seattle personal injury Attorney Rob Kornfeld has helped hundreds of families on their road to recovery. This has given us a reputation for compassionate assistance that always seeks results. As our past clients can attest to, you will always be treated with the comprehensive care and attention that you and your case deserves.
View All