Seattle Pedestrian & Bus Accident Attorney
Helping Injured Victims throughout Washington
Rob Kornfeld has been representing accident victims, including those harmed in cycling and pedestrian bus accidents in the Bellevue, WA area for more than 38 years. As a Seattle personal injury attorney, he represents pedestrians who are struck by cars, buses, cycles or other motor vehicles, including while a pedestrian in a marked crosswalk and runners and walkers harmed by careless motorists.
Drivers have a duty to slow down, stop and allow pedestrians to cross even if the pedestrian is jaywalking. The same goes for avoiding cyclists even if they are in the way.
Bus drivers and truck drivers are typically well-trained drivers but they are only human. Tired and distracted drivers are even more dangerous when they're driving larger vehicles like buses. And when a bus strikes a pedestrian, cyclists or runner, this will result in serious injury or even death. Bus passengers are also at risk of a collision because there are no seatbelts, airbags, or other safety features that are common in cars and trucks.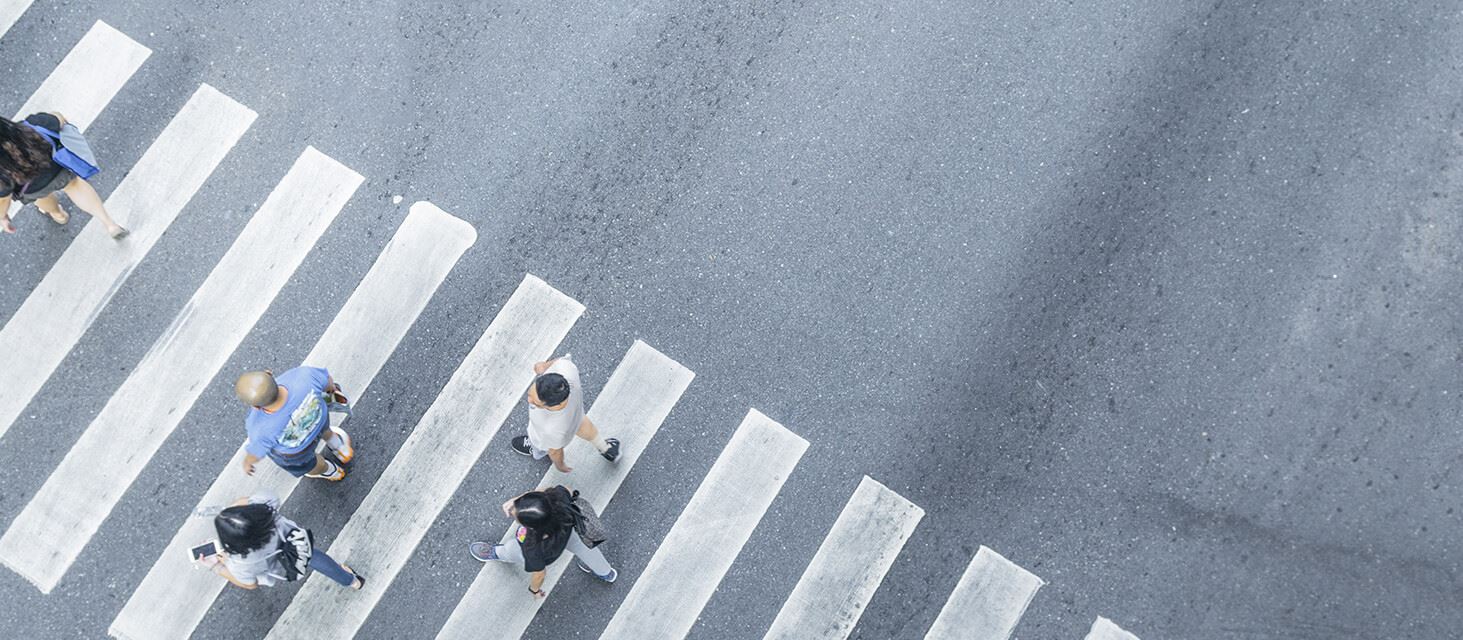 Kornfeld Law has handled many cases involving deaths and/or injuries caused by metro bus drivers, commercial truck drivers and other motor vehicle operators as a Seattle injury attorney. Rob Kornfeld also represents the claims of family members who have lost a loved one due to the negligence of a bus driver, drunk driver, truck driver, motor vehicle/car operator, or a motorcyclist who has caused the death of another. He has a track record of negotiating successful settlements in these cases and is ready to help you!
Be Careful When Walking, Jogging, or Cycling
There is no safety, even in a marked crosswalk, from a driver who does not see you. Even if you are in the right, you'll still be injured if you're not on the look out. The law protects you but not from the physical injuries you'll be left with so you must pay attention at all times and watch out for motorists who are not concentrating on their driving. Make eye contact with an approaching driver before crossing the street.
If you've been a victim of a bus, pedestrian, or cycling accident, call on Seattle personal injury attorney Rob Kornfeld for help today. He will aggressively fight to protect your rights and get you the best compensation possible for your circumstances and injuries.
Call (425) 657-5255 for a free initial consultation today. We take cases on contingency, so you have nothing to lose and we can meet you at our office, in the hospital and/or a location near you, or for that matter we can talk over the phone or communicate by email. Just email Rob now at Rob@Kornfeldlaw.com or pick up the phone and just give us a call NOW.