Distracted Driving Accident Attorney in Seattle
Skilled Legal Counsel for the Greater Washington State Area
When you get behind the wheel, you are responsible for abiding by all applicable traffic laws. Failure to follow specific driving laws could put you, and everyone else on the road, at risk of serious injury or even death. These laws aren't just to keep order, they are put in place specifically to help ensure our roads stay safe. Unfortunately, many drivers disregard these rules by allowing certain distractions to take root and hamper their ability to drive safely.
Distracted driving is one of the most common and dangerous driving practices. Because driving is so commonplace, some people may believe it doesn't require their full attention. However, this simply isn't the case. Distracted driving is dangerous and it can result in rear-end accidents, head-on collisions, rollover accidents, and any number of other types of car crashes. If you were injured in an accident caused by a distracted driver, make sure you know your legal options.
---
Call (425) 657-5255 today for a free consultation, or email Rob at Rob@Kornfeldlaw.com for a quick answer to your legal questions.
---
Common Types of Distracted Driving in Seattle
Some of the most common forms of distracted driving include:
Texting or talking on the phone
Adjusting radio settings or weather control
Talking to passengers
Eating and drinking
Using GPS
Watching videos
Reading
Personal grooming
Smoking
Attending to children or pets in the rear seat
Driving while drowsy
Drivers who avoid these dangerous driving practices can potentially save the lives of thousands of people on the road. However, despite the known danger, countless drivers continue to allow distractions into the driver's seat. If you have the misfortune of suffering a distracted driving accident, our Seattle distracted driving accident attorneys at Kornfeld Law can help.
Is Drowsy Driving as Bad as Drunk Driving?
AAA conducted a survey on drowsy driving and found some harrowing statistics:
More than 40% of drivers on our roads admit that they have fallen asleep or nodded off while driving.
About 10% of drivers said they have driven when they were "so sleepy they had a hard time keeping their eyes open."
About 15% of fatal crashes each year involve at least one drowsy driver.
Most of us know better than to get behind the wheel after we've had several drinks but being a little sleepy may not trigger the same kind of red flags. You may think it's okay to drive and that if you get tired, you'll just pull over for some fresh air or stop for a cup of coffee. This expectation is unrealistic because driving while tired has similar effects as driving drunk, as numerous safety groups agree.
When you are exhausted behind the wheel, you are likely to experience:
Slower reaction times
Worsened focus
Poor vehicular control
Blurred or fuzzy vision
According to the Centers for Disease Control and Prevention (CDC), after you've been awake 18 hours, you're operating your vehicle as if you have a blood alcohol content of .05%. After 24 hours without sleep, you're similar to blood alcohol of .10%, which is above the legal limit in every state. Mixing alcohol and drugs with exhaustion is even more dangerous, too.
What Compensation is Available in a Distracted Driving Accident?
The compensation that might be available to you could include compensatory damages like:
Medical costs
Lost wages
Vehicle damage
Pain and suffering
You might also be eligible to receive punitive damages for further compensation. A court can approve punitive damages that are paid to the plaintiff as another way of punishing the defendant. Punitive damages are rare, but they are used most often when the defendant exhibited egregious, unforgivable negligence, which could include falling asleep while speeding down the highway, for example.
Why Work with Injury Attorney Kornfeld?
At Kornfeld Law, our experienced legal team knows precisely how to advocate for your rights. Attorney Rob Kornfeld has more than 38 years of legal practice defending the rights of the injured, and he has won more than $35 million in settlements and verdicts for his clients.
Having survived a severe car accident himself, Rob knows what it's like to deal with staggering injuries, piling medical bills, and the other stresses that come with aserious accident. If you were injured, Attorney Kornfeld can provide you with the zealous legal representation you need and deserve. Don't get stuck paying for damages that weren't your fault, let our experienced attorney bring the liable party to justice.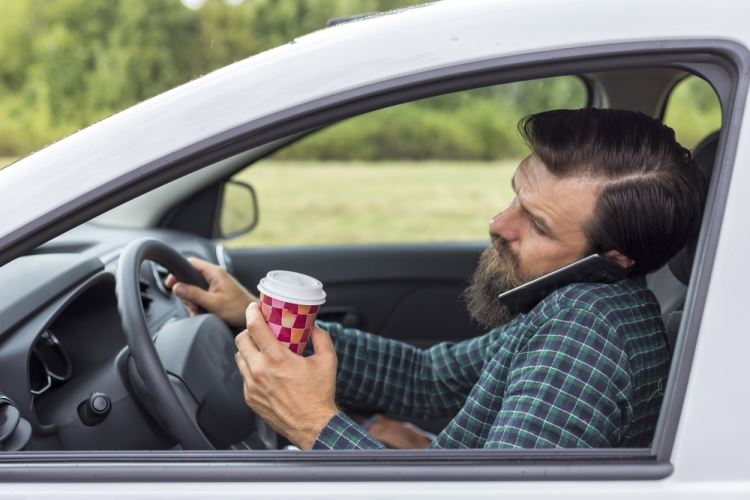 Aggressive Legal Representation When You Need It Most
Attorney Kornfeld knows precisely how debilitating car accident injuries can be, especially when those injuries are the result of another driver's negligence. . When you choose to work with Kornfeld Law, our legal team will do everything in our power to ensure you obtain the compensation you deserve for your costly medical bills, loss of work and wages, and pain and suffering. Don't face this difficult time alone—let us fight for your rights.