Seattle Medical Malpractice Lawyer
What is Considered Medical Malpractice in Washington State?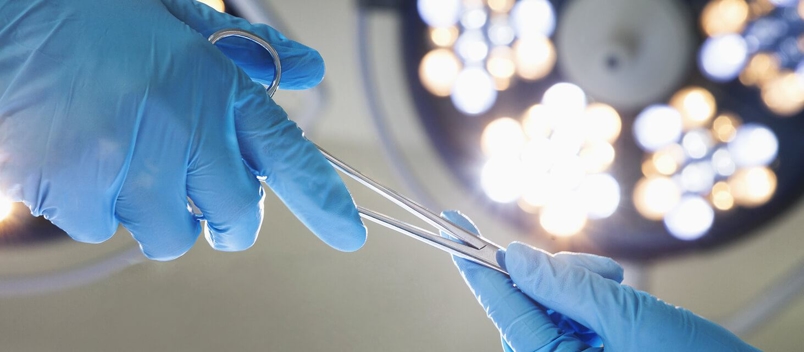 Victims of medical malpractice can suffer major health problems, severe complications, and other lasting injuries and side effects. In some case, acts of negligence or medical mistakes can even cost the patient their life. If your hospital or medical facility failed to provide you with adequate care, or if your nurse, surgeon, or doctor acted negligently, you need to discuss your legal options with a seasoned professional.
If any of the following conditions arise after you received medical care, you may have been the victim of medical malpractice or negligence:
A medical treatment or procedure worsened your condition or caused a new illness or injury.
The doctors, nurses, or other health care providers refuse to answer questions about your treatment or potential side effects.
Your health care provider failed to provide you with a diagnostic test or treatment that should be standard for your condition.
Your loved one perished after receiving a treatment or surgery when their prognosis was otherwise positive.
Have you been injured due to medical malpractice or medical negligence? Have you suffered unexpected complications from a surgical or medical procedure where the risks were not properly explained to you? Or, were you misdiagnosed or diagnosed too late to treat your illness or injury? Have you lost a loved one to any of these circumstances? If so, Attorney Rob Kornfeld may be able to help you.
Types of Medical Malpractice Cases We Handle
Medical malpractice is a serious offense. A patient goes into procedures with complete trust that their health and safety will be protected at all costs. Unfortunately, medical malpractice statistics prove that this is not always the case.
The following is a list of medical malpractice cases we handle:
Failure to accurately diagnose
Failure to diagnose in a timely manner
Failure to timely diagnose or treat a stroke or aneurysm
HMO negligence
Hospital negligence
Nursing home negligence
Surgical errors
Child birth injuries
Failure to provide reasonable care
Failure to obtain informed consent
Wrongful death
Representing Victims of Medical Negligence in Everett, Kirkland, Seattle, Bellevue and the Greater Washington Area
In 2018, the National Practitioner Data Bank (NPDB) reported that 34% of diagnoses given to patients resulted in medical errors. Additionally, 18% of permanent injuries due to a procedure were the result of medical malpractice. These statistics are alarming and tragic, and Kornfeld Law is here to help you seek justice for your injuries due to medical malpractice during this difficult time.
Kornfeld Law has represented injury victims throughout Washington State for more than 38 years and we understand what you're going through. Medical errors can be devastating and the toll they can take on your life can be irreversible.
Don't Hesitate to Reach Out to Our Firm
If you are still dealing with medical expenses for the very same procedures that caused your injury, or if you're receiving bills from the doctor or hospital that provided you poor quality care, you need to take legal action to defend your rights.
Contact Kornfeld Law to speak with our legal team. We accept cases in Kirkland, Bellevue, Seattle, Everett and the Greater Washington State Area. Plus, we take out-of-state cases. We are available to meet you at one of our offices or, if you unable to come in because you are in the hospital or immobile at home, we can come to you.
Hear it from Our Satisfied Clients!
"If you require the services of a personal injury attorney go no further, Mr. Kornfeld is your counsel; no hyped up promises or false expectations. He delivers a sound game plan, has a humble approach and a calm station. He under-promised and over delivered and we are deeply grateful for his services."

- Bryce