Rollover Accidents
Representing Accidents Victims in Everett, Kirkland, Bellevue, Seattle, and the Greater Washington State Area
All car accidents have the potential to be harmful and traumatic, but rollover accidents can be especially frightening. A rollover accident is defined as any accident that flips a vehicle over onto its roof or side. Usually, though not always, the vehicle is an SUV, pick-up truck, or a van.
Besides head-on collisions, roll-over accidents are the leading cause of deaths in SUV collisions. These accidents can result in a number of devastating injuries such as brain and spinal injuries, broken bones, paralysis, and sometimes death.
Although the repercussions of these types of crashes vary significantly, there are typically only a few ways in which rollover accidents occur. Usually, rollover accidents are caused by vehicle instability, which can be the result of poor driving, outside conditions, vehicle malfunctions, and more.
Rollover accidents commonly occur when:
A vehicle is making sharp turns at high speeds
The driver loses control
The weather conditions are poor, making roads hazardous
The driver is speeding or driving distractedly
The vehicle is top-heavy
The vehicle hits a curb, median, or guardrail
If you or a loved one was been involved in a rollover accident, you are not alone. Even the safest drivers can be involved in rollover accidents, especially if the incident was caused by unforeseen circumstances. Whether the rollover accident occurred because of another driver's negligence, or a car manufacturing company's lax safety standards, roadway debris, or some other reason, you have a right to seek compensation from the liable party.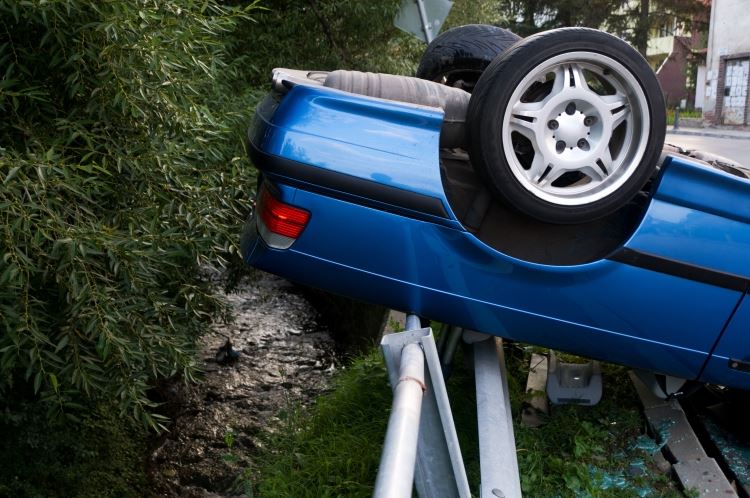 Contact Attorney Rob Kornfeld Today
At Kornfeld Law, our main objective is to provide you with the zealous, comprehensive legal support you need. Attorney Kornfeld knows firsthand what it's like to deal with the injuries and bills associated with a major car accident, which is why he makes an excellent legal advocate for other car crash victims. With over 38 years of experience at his back, Attorney Rob Kornfeld has the legal knowledge and resources necessary to help you fight to compensation after a damaging rollover accident.
We know just how debilitating and frightening it can be to be injured due to another person's mistake or negligence, which is why we will work tirelessly to ensure you aren't facing these issues alone. Our legal team will help you obtain the compensation you deserve for your medical bills, future medical expenses, loss of work, and pain and suffering.
Contact Kornfeld Law to speak with our legal team. We accept cases in Kirkland, Bellevue, Seattle, Everett, and the Greater Washington State Area. Plus, we take out-of-state cases. Call (425) 657-5255 today for a free consultation, or email Rob at Rob@Kornfeldlaw.com for a quick answer to your legal questions.