Distracted Driving Accidents in Seattle
Compassionate & Skilled Legal Counsel in Everett & Kirkland
While we all do our best to remain as attentive behind the wheel as possible, not everyone drives with the same mentality, selfishly putting the lives of themselves and others at risk. Unfortunately, distracted driving is one of the most common, yet dangerous, driving practices.
Even though most people drive every day, and feel as though it doesn't require their full attention at all times, this simply isn't the case. If you or a loved one have been injured due to distracted driving, you will need the help of one of our Seattle car accident lawyers of Kornfeld Law.
The following are some of the most common forms of distracted driving, including but not limited to:
Texting or talking on the phone
Adjusting radio settings or weather control
Talking to passengers
Eating and drinking
Using GPS
Watching videos
Reading
Personal grooming
Smoking, lighting up, or ashing out your cigarette
Moving objects around
Paying attention to your pets
Being distracted by outside people, cars, and objects
Avoiding the above dangerous driving practices can potentially save the lives of so many on the road. If you have the misfortune of suffering at the hands of a distracted driver, our legal team at Kornfeld Law wants to hold the guilty party responsible for his or her negligent actions resulting in your injury.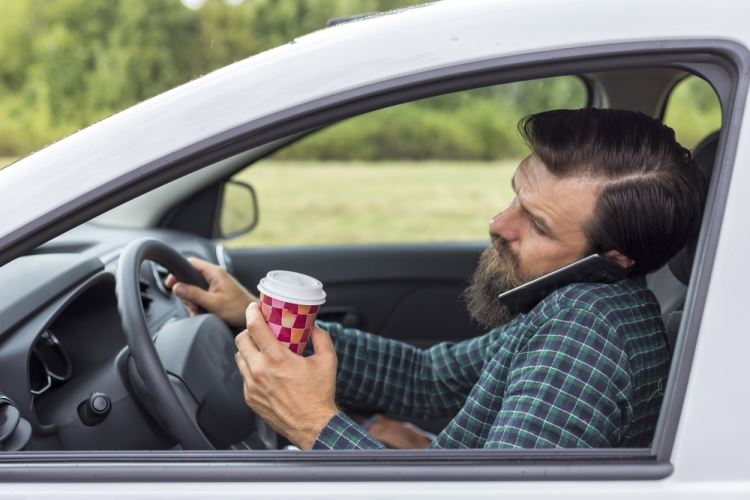 Contact Our Seattle Personal Injury Lawyers Today
At Kornfeld Law, we are comprised of dedicated, determined, and diligent Seattle injury lawyers. We know how debilitating it can be to suffer from injuries sustained due to the negligence of another. This is why our legal team will do everything in our power to ensure you obtain the compensation you deserve for your costly medical bills, loss of work and wages, and pain and suffering. Don't face this difficult time alone--allow us to fight for your rights.
Contact us at your earliest convenience by calling us at (425) 657-5255. We can meet you at our office, speak with you over the phone, or meet you anywhere (including the hospital!) Call us today or email Attorney Rob Kornfeld.